B Boys w/Free $$$ and The Green Bullets
Wed, Sep 11, 2019 @ 8:00 pm
Doors at 7pm | Show at 8pm | 21+
About B Boys
New York's B Boys (Andrew Kerr, Brendon Avalos, Britton Walker) find inspiration in the chaos that surrounds them: the aggressive attitude and sonic lawlessness of the city they live, work, and breathe in every day. Their raw, yet meticulous style is characterized by rhythmic complexity, commanding riffs, and introspective lyrics that are as playful and self-aware as they are cutting.
Across two acclaimed releases on Captured Tracks—2016's No Worry No Mind EP and 2017's debut full-length Dada—B Boys explore solitude and self-reflection through sharp, high-energy shouts and melodic mediations. Now, the sprightly sarcasm and acerbic commentary continues on the band's highly anticipated sophomore LP, Dudu. Recorded by Gabe Wax (Deerhunter, Ought, Crumb) at Outlier Inn and mixed by Andy Chugg (Pill, Pop. 1280, Bambara) to be released on July 12, 2019.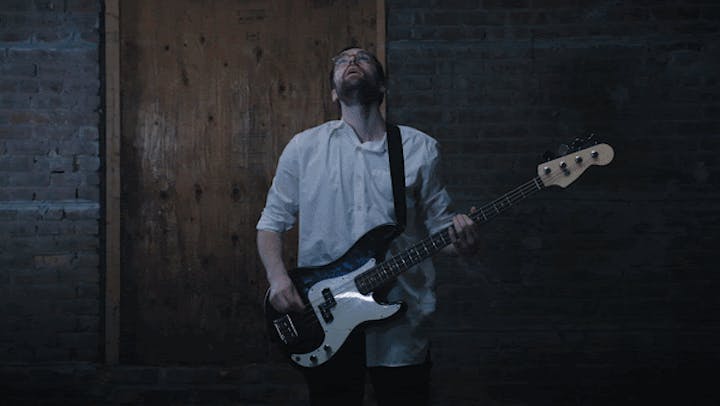 About Free $$$
Free $$$, a Brooklyn post-punk outfit, release their second EP, Support, on August 8th. Support was recorded and mixed by Adam Reich, former performer and producer of Titus Andronicus and The So So Glos. Consisting of Ben Petrisor (vocal/guitar), Simen Husmo (bass), and Frank Moran (drums), the trio originally set their sights on a dream pop sound that evolved slowly but surely with every session to something much heavier, creating a sound reminiscent of Parquet Courts, Protomartyr, and IDLES—who they opened for on their first American tour.
Free $$$ manage their intense live performances with a dollop of self-awareness, never taking themselves or the stage too seriously. Petrisor can start a set wearing a suit, only to close it, 30 minutes later, dancing in his underwear. This ethos is on unabashed display in their first music video for single, "Tarantulas".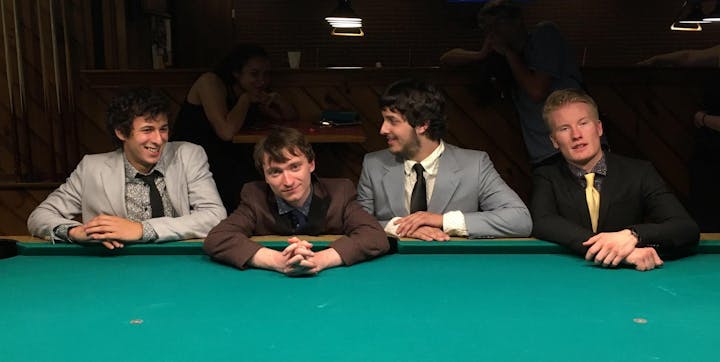 About The Green Bullets
The Green Bullets are a four-piece glam, garage pop band from Dover, NH.