Blockhead w/Arms and Sleepers & Glass Arrowhead
Fri, Dec 20, 2019 @ 9:00 pm
Doors at 8pm | Show at 9pm | 21+
$15 Advanced | $18 Day of Show 
About Blockhead
Tony Simon, aka Blockhead, has been making and releasing utterly distinctive, funky and emotive music for the last two decades. Blockhead grew up in downtown New York City. A fan of a whole range of sounds, especially hip-hop, Blockhead steadily built a tremendous collection of tapes and later CDs from innumerable artists, a quiet accumulation of knowledge and know-how. After a brief stint as a rapper, he realized his calling was behind the boards and not on the mic and from there he began to produce beats, carving a niche as a sought-after underground beatmaker that people call when they want something special. Blockhead produced nine tracks on Aesop Rock's critically acclaimed album "Labor Days" and half the tracks on Aesop's follow up EP "Daylight."
He has also worked with other indie giants Atmosphere, Murs, Mike Ladd andIllogic, and contributed three tracks (including the first single) for Cage's "Hell's Winter" on DefJux. The other producers on the project are DJ Shadow, El P and RJD2. In between, he found time to complete albums for Mush Records, Ninja Tune, Backwoodz Studioz, De Wolf, and Young Heavy Souls.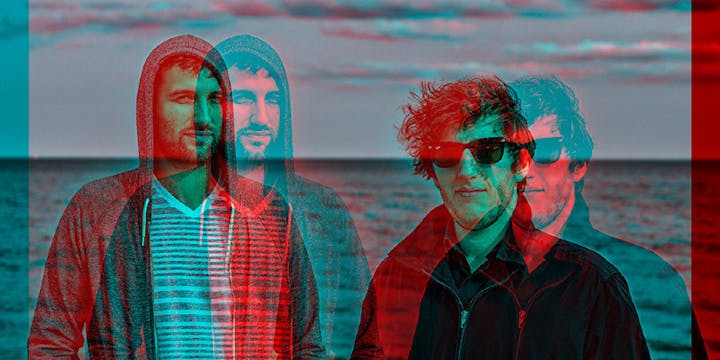 About Arms and Sleepers
Arms and Sleepers is the music duo Max Lewis and Mirza Ramic. The group was formed in 2006 and has since released 26 albums and EPs, written music for film and TV, and performed live in Asia, Europe, Central America, and North America.
About Glass Arrowhead
Future/jazz/downtempo/vaporwave influenced music.