King Kyote & The Wolff Sisters
Fri, Nov 29, 2019 @ 9:00 pm
Doors at 8pm | Show at 9pm | 21+
$10 Advanced | $10 Day of Show 
About King Kyote
Harken to a night of whiskey drinking in a cabin among the pines, King Kyote's music echoes the yells of rock 'n' roll's forefathers while having a deeply rooted harmony with the blues and folk genres.
King Kyote has been touring and performing nation wide here in the states along side artists such as Taj Mahal, The Record Company, Robert Randolph & The Family Band, Lee Brice, Robert Cray, and Bombino.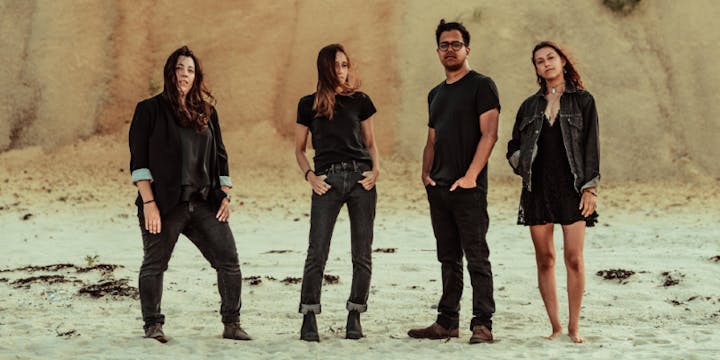 About The Wolff Sisters
Gritty and raw folk-rock outfit The Wolff Sisters first broke into the Boston music scene as an acoustic trio. With haunting harmonies and songs reminiscent of washed up wanderers on New England's salty coasts, Rebecca, Rachael, and Kat stole Boston's heart (yes, they're really sisters). Born to a poet and a musician, they grew up on the heavy realism of Dylan and Springsteen blended with the loose and loud Rolling Stones. Drawing inspiration from blues giants like Howlin' Wolf and modern storytellers Dawes, The Wolff Sisters don't fit into one genre of music.
With Rebecca on acoustic guitar, Rachael on electric guitar, Kat on keys, and all three on vocals, the sisters spent years honing their sound together in an old Victorian house just outside Boston. In 2015, the trio amplified their performance with the addition of Will Rodriguez on drums, and a talented cast of rotating bass players. The band seeks to bring that loose blues, roots, and rock 'n' roll sound back into the forefront of the music scene.