Sagamore Club Presents: An Evening with Cindy Foster
Sat, Jan 11, 2020 @ 8:00 pm
Doors at 7pm | Show at 8pm | 21+
About Cindy Foster
Cindy Foster is a hilarious internet sensation and stand up comedian whose viral comedy videos have garnered over 30 million views and a global following. With charm and wit her comedy opens minds and hearts, and will leave you in stitches. She has performed with Mayham Miller (Ru Paul's Drag Race) in Los Angeles, and at numerous colleges and Prides across the East Coast, including Provincetown at the Crown and Anchor. She was recently featured at the Mohegan Sun Casino Comix Club and her Lesbian Whisperer Tour (2019) was a critical and comedic success.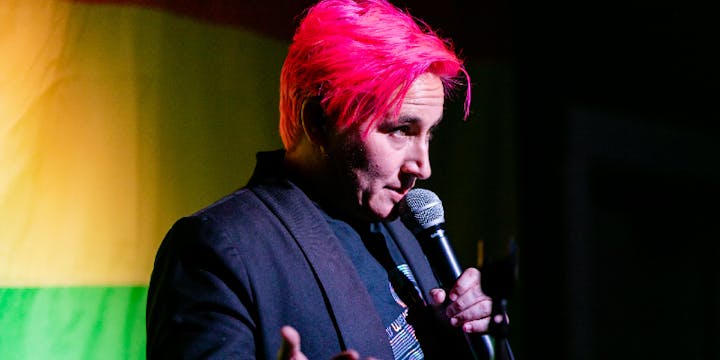 About Monica Dorley
In six short months, Portsmouth native Monica Dorley has made a splash on the local comedy scene. Following two rib-tickling appearances at NH Theatre Project's "Couch to Mic," Dorley delivered another buzzworthy set to a sold-out audience at the inaugural Women's Weekend in Ogunquit, ME as the opener for comedian Cindy Foster's Lesbian Whisperer Tour.
Dorley writes all her own material, though truth be told the material basically writes itself (you can't make this stuff up). Her delivery is a rare and perfect combination of matter-of-fact, racy-yet-charming, and 100%-relatable storytelling that will make you laugh, cringe, then laugh some more.