TPR Anniversary Weekend: Seth Yacovone Band & Rustic Overtones
Sat, Nov 9, 2019 @ 9:00 pm
Doors at 8pm | Show at 9pm | 21+
$13 Advanced | $15 Day of Show
Seth Yacovone at 9pm | Rustic Overtones at 11pm

About Rustic Overtones
Rustic Overtones is a seven piece rock band from Portland Maine that boasts a discography spanning 20 years. The bands unique version of indie rock is strongly influenced by soul music, garage punk, jazz and psychedelic music of the 60's and 70's.
Best known for their energetic live shows and perceptual songwriting, they have collaborated and recorded with David Bowie, Ray Lamontagne, Eric Krasno, among others, and lyricist and frontman Dave Gutter is a prominent songwriter, having penned songs for Aaron Neville, Susan Tedeschi, Derek Trucks, Eric Krasno, Res, Gramatik, Carlos Santana, and Eric Clapton.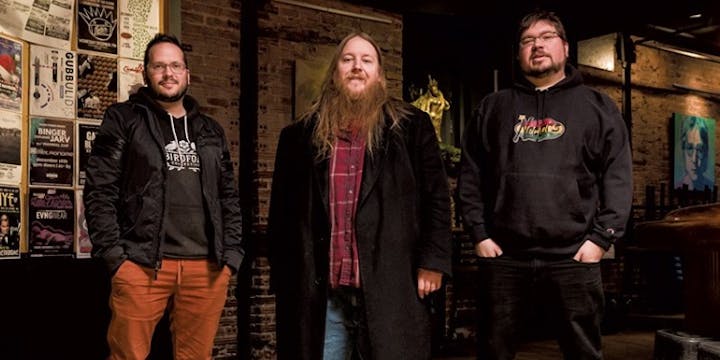 About Seth Yacovone Band
The Seth Yacovone Band grew out of Burlington, VT in the summer of 1995. In November of 1998, Yacovone was invited to sit in with Phish, playing to a crowd of 14,000 at the Worcester Centrum in Worcester, MA. This gave a boost to Yacovone and the band, creating a buzz among new fans all over New England. They headlined their first show that December at Higher Ground in Winooski, VT, and played a sold-out show at the House of Blues in Cambridge, MA. In July of 2000, The Seth Yacovone Band released their third album, Dannemora. Although this album still contained elements of blues, it branched out into new territory, showing more of a jam band/groove side.