Somerville Symphony Orkestar & The Trichomes
Fri, May 10, 2019 @ 9:00 pm
Doors at 8pm | Show at 9pm | 21+
The Somerville Symphony Orkestar will be celebrating the release of their new album, "Crazy Beats Big" with their friends, The Trichomes.
About The Somerville Symphony Orkestar
Blossoming from the Slavic heart of Greater Boston, the Somerville Symphony Orkestar is an all-original instrumental band that plays what they call "International Party Music." Formed in 2009, the SSO combines elements of Balkan music with Rock, Reggae, and Funk to create a high energy dance party. New and yet familiar is the constant theme among concert goers as their music combines these elements in a fresh and exciting way, but provides beautiful and lyrical melodies. Described by WBUR as "Somerville's Best Party Band" the SSO has consistently won over every room and brings everyone in for a great enjoyable show.
With the success of their first album, the SSO has opened for Moon Hooch, the Rebirth Brass Band, the Stepkids, and Dudu Tassa & the Kuwaitis. They've also performed at many of New England's other festivals including Jerry Jam, Boston's First Night, and the Somerville Artbeat Festival.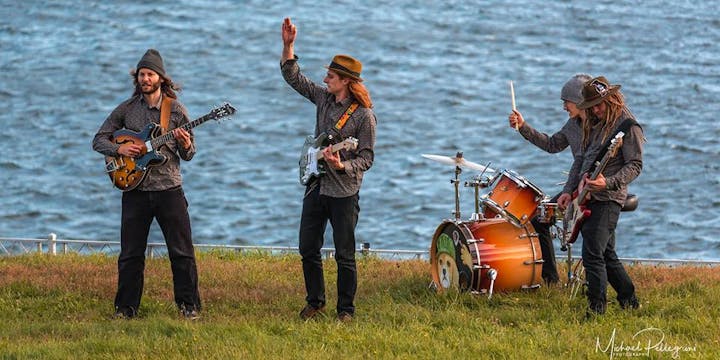 About The Trichomes
The Trichomes are leaf hairs, they reflect radiation, lower plant temperature, and reduce water loss. When you touch trichomes the scent sticks to you, much like the music of the band. Melting audible chocolate into your ears, the sticky sounds of The Trichomes are not easily forgotten. Born atop Zion Hill in Newmarket NH, The Trichomes are known for their vivacious funkadelic rock sound. Taking the raw energy of psych rock and fusing it with funk rhythms, world music and a dash of progressive rock to form their own distinct flavor. Prepare to get weird.