Sunday Night Jazz ft. Miss Tess & The Talkbacks w/Beebe
Sun, Dec 29, 2019 @ 6:00 pm
Free
Doors at 5pm | Show at 6pm | All Ages
$7-$12 Advanced | $10-$15 Day of Show
About Miss Tess & The Talkbacks
Miss Tess has always been known for creating an eclectic array of vintage blues, country, and jazz sounds. Currently residing in Nashville, she finds no shortage of inspiration in the roots scene there. However varied Tess' music can be, front and center sits her voice that has been described as "alternately seductive and sexy, and a pure joy to listen to" (Pop Matters). Her music is further heightened by her partner, Thomas Bryan Eaton, who helps to shape the songs and arrangements with a deft touch on guitar & pedal steel, along with a top notch rhythm section.
This past winter the two teamed up with veteran producer Andrija Tokic (Alabama Shakes, Hurray for the Riff Raff) at his studio in East Nashville to create a new record that both reaches back to Tess' roots, yet also signals a new chapter in her career. The record, to be entitled "The Moon is an Ashtray", is getting its finishing touches and will be released in Feb 2020.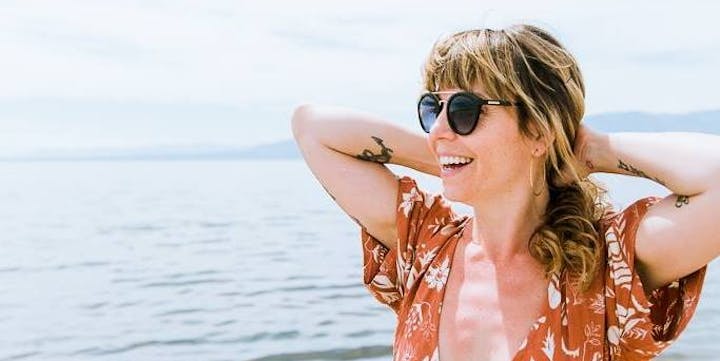 About Beebe
Co-lead singer from American roots band Dustbowl Revival, Liz Beebe, bings her joyful, booty-shaking songs and cut-to-heart folk-rock ballads to The Press Room.
About Sunday Night Jazz
As legendary as The Press Room itself, the Sunday Night Jazz series has been a staple of the Seacoast jazz scene almost forty years. Born out of Press Room founder Jay Smith's admiration for pianist Tommy Gallant, the weekly series boasted a house rhythm section of Gallant, Jim Howe, and Les Harris Sr. Across hundreds and hundreds of shows, the trio backed a rotating cast of local, regional, and nationally-recognized players.
For the past decade pianist Ryan Parker has carried the torch, bringing the storied tradition to a new generation of players and listeners, and showcasing some of the best jazz in the Seacoast at The Press Room every Sunday night. Current house band, featuring Ryan Parker, bassist Keala Kaumeheiwa, and drummer Les Harris. Jr., lays down the rhythm most evenings.