Upstate & Bailen
Doors at 8pm | Show at 9pm | 21+
About Upstate
For Upstate, the last few years have been a time of profound exploration and self-discovery. As the band knocked off milestone after milestone on the road, their sound, their lineup, and even their name all underwent dramatic metamorphoses. Challenging and thrilling all at once, those changes have finally culminated in the sextet's dazzling new album, a collection that showcases both their remarkable growth and their adventurous blend of folk, R&B, jazz, gospel, and rock and roll.
Recorded primarily over six days at the Clubhouse studio in Rhinebeck, NY, 'Healing' is the band's first release with new member Allison Olender, their first with four contributing songwriters, and their first since shortening their name from Upstate Rubdown. It's also their first project to be produced by Wood Brothers percussionist Jano Rix, who helped the group embrace their transformation and lean in to their unique lineup without sacrificing any of the gorgeous harmonies, eclectic arrangements, and unforgettable performances that have defined the band since their earliest days.
Upstate first emerged from New York's Hudson Valley in 2015 with their critically acclaimed debut, 'A Remedy.' The Poughkeepsie Journal raved that the group "need[s] nothing more than their voices to channel rhythm and stoke your emotions," while Chronogram hailed their "infectiously sunny organic stew," and The Alt called them "toe-tapping, contagious, and fun." The album earned the band festival performances from Mountain Jam to FreshGrass, as well as a slew of national headline dates and support slots with everyone from The Felice Brothers and Phox to Marco Benevento and Cory Henry.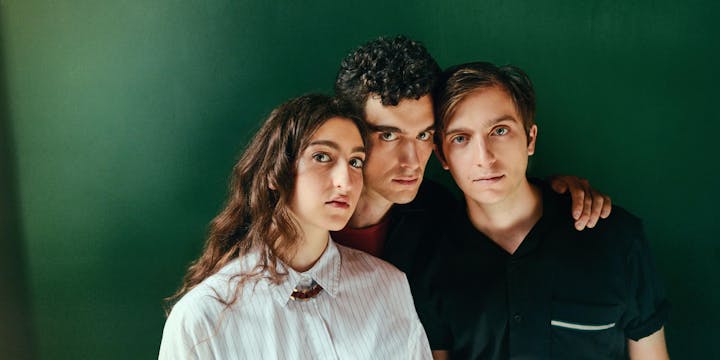 About Bailen
Bailen's gorgeous harmonies, striking arrangements and evocative songwriting springs from a very deep well. Growing up in NYC, the siblings, David, Daniel (twins!) and Julia Bailen were raised by their professional orchestral musician parents, and the young trio immersed themselves in a record collection that included Simon & Garfunkel, Joni Mitchell, Carole King and The Band. Their amazing three-part harmonies have been compared to The Staves and Fleet Foxes, however, on their debut album, Thrilled To Be Here, Bailen have created something all their own. Produced by GRAMMY-Award winner John Congleton (St. Vincent, Manchester Orchestra, The War on Drugs), Bailen's shiny gleam and meticulous songcraft combine with the group's unusual self-awareness, musicality, and bite.